Calf Shelters
Ever since we here at Star Structures of Miles City, MT introduced our portable calf shelters, they've become common fixtures on the landscapes of Montana and Wyoming. At Star Structures, we build our portable calf shelters to be tough, easily portable and attractive. We are particularly proud of our wide track and ratio proportionate low center of gravity. Because of these things, you can even position your Star Structures portable calf shelter on many inclines – and pulling it across uneven terrain is easy and safe. Star Structures builds portable calf shelters for the long haul. We want our customers to enjoy our portable calf shelters, but we also want our customers' children to enjoy them, and their children…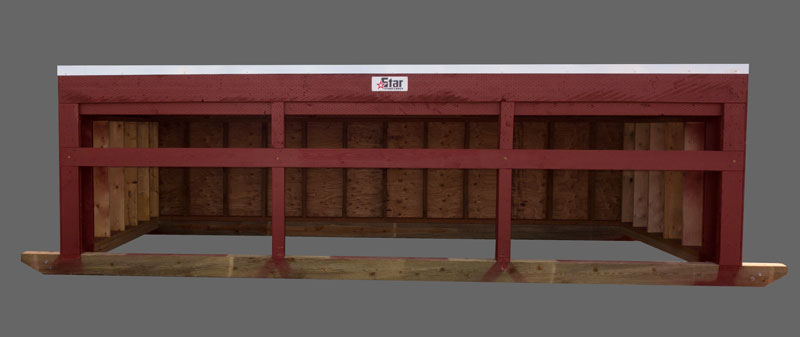 Star Structures calf shelters are built on skids to allow for easy repositioning whenever necessary. Heavy rings and stout skids make moving an easy task.
Our Standard Size is 8' x 16' — Custom sizes are available upon request.

Call for prices.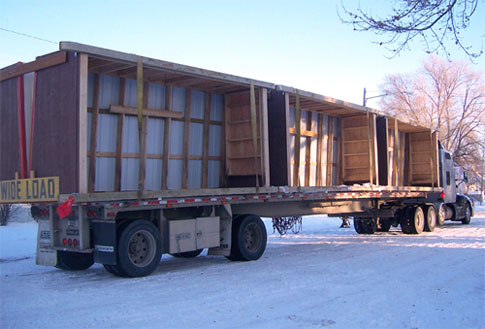 Six custom calf shelters are loaded on this semi truck, on its way to a customer in eastern Montana.